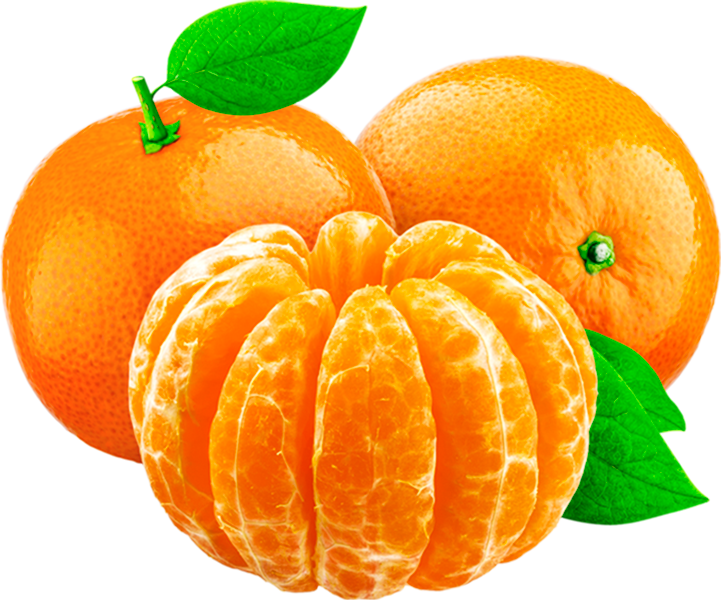 ORANGE
Its content in vitamin C, quercetin, provitamin A and folic acid provides antioxidant properties and intervenes in collagen synthesis, giving firmness and elasticity to the skin.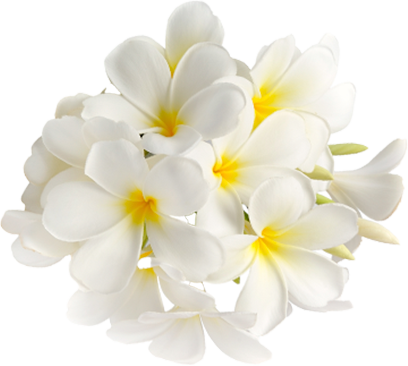 ARABIAN JASMINE 
It contains iridoid glycosides, flavonoids and protocatechuic acid, as well as essential oils. It is scientifically proven to increase collagen and have anti-inflammatory properties and exhibit strong anti-tyrosinase activity and therefore act as a depigmenting agent.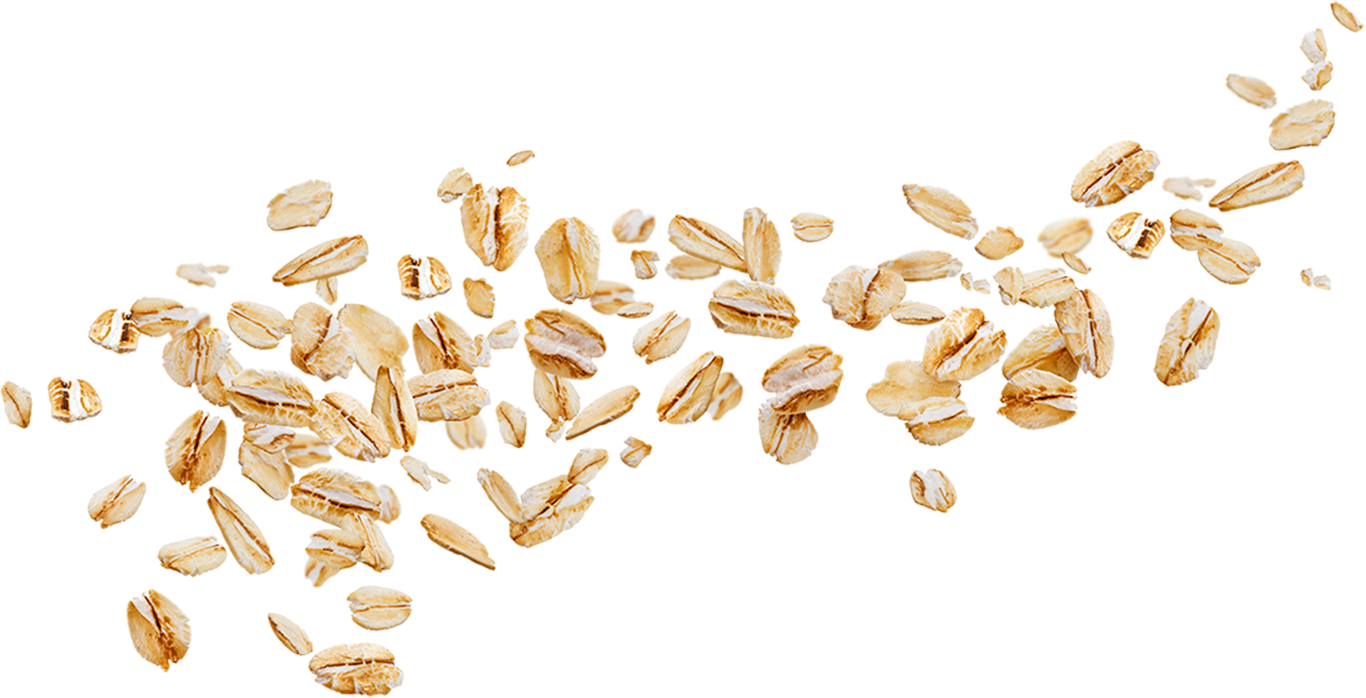 OATMEAL
It contains polyphenols, that is, antioxidant molecules, which act as anti-inflammatory agents. With trace elements such as magnesium, manganese, phosphorus, copper, iron, selenium and zinc. It also provides vitamin B1, that helps improve collagen production and fights the effects of free radicals and oxidative stress. In addition, it has a flash effect that acts on skin cells, improving the appearance of fine lines and wrinkles, reducing the depth of the facial furrow.
 WHITE HAWTHORN
Hawthorn flowers contain flavonoids, chlorogenic acid and proanthocyanidins as the main polyphenolic compounds. Among the flavonoids, the derivatives of hyperosides, rutosides and vitexins stand out for their excellent antioxidant and decongestant action, increasing blood circulation and cellular oxygenation in the dermis.
PEAS EXTRACT
Rich in protein peptides that provide interesting cellular actions. Due to the high concentration of antioxidants such as carotenoids, especially lutein, flavonoids, and a high content of vitamin C, vitamin B1, vitamin B2, peas act as antioxidants preventing cell ageing and protecting the body against free radicals, providing a barrier effect on the skin.
Indispensable to stimulate the biological defences of our skin; they manage to counteract the adverse effects of the environment and protect the skin from external environmental aggressions. For a healthy dermis, it is essential to have a balanced skin microbiota; probiotics have a protective effect on this organ and function as a barrier against microbial invasion, something necessary to develop a strong immune system.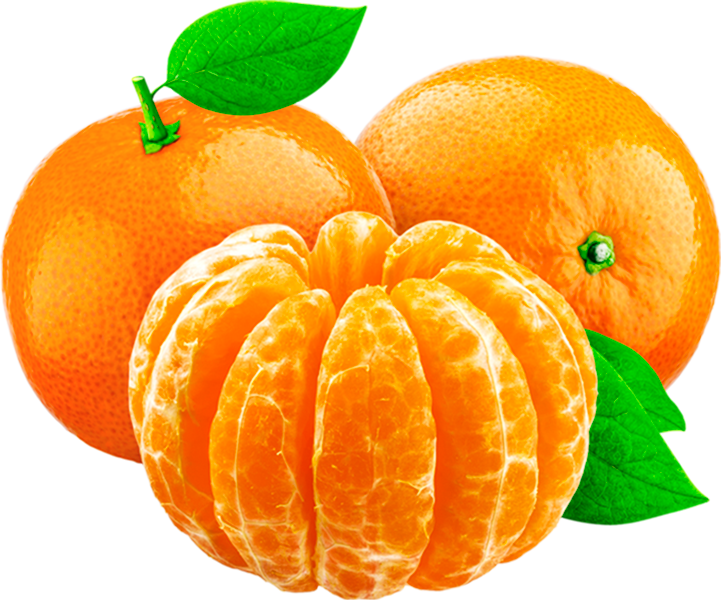 MANDARIN EXTRACT
The contribution of vitamin C that tangerines provide increases our defences and stimulates our immune system.
Vitamin C has great effects to help show skin free of imperfections by stimulating collagen production, achieving re-densification of the dermis. In addition, the high concentration of antioxidants present in mandarins fights free radicals and protects our skin, preventing premature ageing.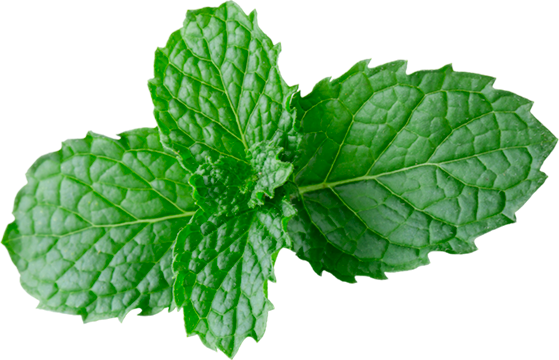 GREEN TEA EXTRACT
It contains vitamins C and E, ideal as natural antioxidants for our skin well-being. It also has isoflavones and catechins that are perfect components to prevent cell ageing. In addition, it is rich in stimulating ingredients, such as alkaloids, which help keep vital cellular processes active at night.
It has excellent antioxidant power. In addition, tea contains tannins and catechins being the substances responsible for protecting the skin from external agents, such as the sun. In this way, the ageing process is delayed, keeping the dermis fresh and young.
It fights acne; the catechins in green tea have antibacterial power and can reduce excessive hormonal activity, one of the main causes of the appearance of acne.
OLIVE OIL
Thanks to the wide variety of antioxidants, minerals and vitamins it contains, its main function is to protect our skin from the different external agents that damage our skin. Furthermore, due to its high content of natural fatty acids and its contribution of vitamins E and K, which have a series of factors capable of regenerating the skin. Thus, olive oil is a magnificent tool to fight against premature ageing healthily and naturally and maintain the skin's natural elasticity and make it look soft and smooth.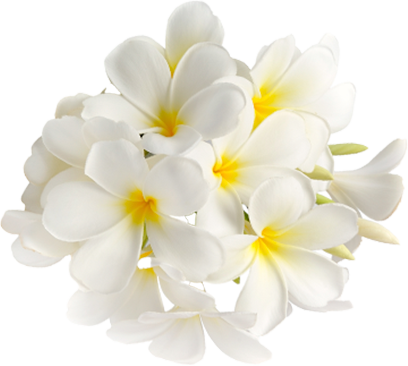 CAMOMILE
It is one of the most used plants in the field of natural medicine since ancient times. This plant is widely used as a soothing or digestive remedy, given its wide range of properties. It works against tired, sensitive and reddened skin. This powerful ingredient stimulates the proliferation against cellular damages and inflammations of the skin in a natural way. Applied in the facial routine, it relieves redness and skin rashes. With softening properties thanks to its content in essential oils and flavonoids, such as bisabolol A and B and matricin, these therapeutic substances can contribute to the regeneration of the skin without altering its physiological pH.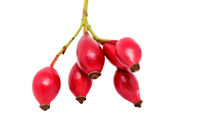 ROSE HIP OIL
It comes from the seeds of the wild rose bush, native to the Andes. It has a powerful repairing effect on the skin, helping in the formation of collagen and elastin fibres. Also,  prevent the appearance of marks on the skin and, in turn, prevents the loss of water, thus increasing the ability to hydration of the skin surface, making the skin smooth and luminous.
Being composed mainly of essential fatty acids such as linoleic acid (omega 6) and linolenic acid (omega 3), antioxidants and vitamins A, C and E, it has enormous power against free radicals that cause skin ageing. Therefore it is a powerful anti-ageing product that fights the appearance of wrinkles and reduces spots caused by sun exposure.
100% NATURAL LEMON EXTRACT
Lemon contains vitamins and a characteristic acidic pH that helps to whiten dark spots on the skin caused by exposure to the sun or hormonal changes. In addition, it has a high concentration of potassium, an essential element for life and beneficial for the treatment of dull skin. It achieves extra energy and luminosity, leaving the skin radiant and strengthened.
CENTELLA ASIATICA
Its main components are triterpenes and glucosidic esters, which show their efficacy in treating skin furrows and wrinkles. Also, reduce the cellular damage caused by the passage of time due to the proliferation of elastin.
With a double-action mechanism: on the one hand, they increase the synthesis of collagen and mucopolysaccharide acids and, on the other, they inhibit extracellular oxidation, managing to soften skin imperfections.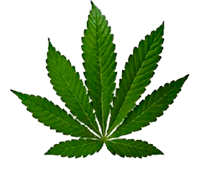 CANNABIS OIL
Great nutritional power contains the ideal ratio of Omega 6 and Omega 3 to nourish our cellular needs, playing a preventive role in skin ageing. Calms and restores dry, damaged skin from the inside, its high regenerative power applied to the dermis makes it smooth and silky, improving all-natural healing mechanisms.
It has unique anti-inflammatory properties that are not found in other oil; added to its antioxidant properties, makes Cannabis oil the best option to help care for and detoxify the skin, respecting the natural processes of the skin.
Its high concentration, obtained stably, provides all its antioxidant benefits, protecting the skin from premature ageing. It combines with lemon extract, enhance the skin depigmentation process. This is possible, reducing dermal blemishes, homogeneously illuminating the face to achieve smooth and radiant skin.
SWEET ALMOND OIL
Rich in proteins of vegetable origin, almond oil has a significant nourishing action that makes it ideal for facial care. In addition, it stands out for the flexibility it provides to the skin, moisturizing, nourishing it, and preventing ageing prematurely.
It contains antioxidants and vitamin E, and some B vitamins such as vitamin B1 and vitamin B6, all crucial things for skin and hair care, for their regeneration and maintenance. Its antioxidant compounds support the cell regeneration process and minimize the negative impact of the sun's UV rays. It also helps to calm anxiety, nerves and stress.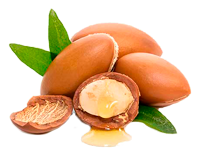 ARGAN OIL
Especially beneficial for our skin, thanks to the fact that it is very nourishing and moisturizing. It is made up of fatty acids that improve the skin's elasticity and restore its usual shine. The advantages of argan oil can be seen in both dry and combination and oily skin since in addition to being a very moisturizing oil. Also,  it can be used to correct acne and blackheads.
Perfect for eliminating and preventing the signs of skin ageing. It acts as an anti-ageing product, reducing and preventing the appearance of wrinkles and providing luminosity, flexibility and smoothness to the face.
It is also recommended to hydrate the hair, giving it shine and softness and for the nails, thanks to the active ingredient lupeol present in its composition. Moreover, it does not generate comedones, primary acne efflorescence, making it suitable for oily acne-prone skin. In addition, it is not greasy and quickly penetrates the skin.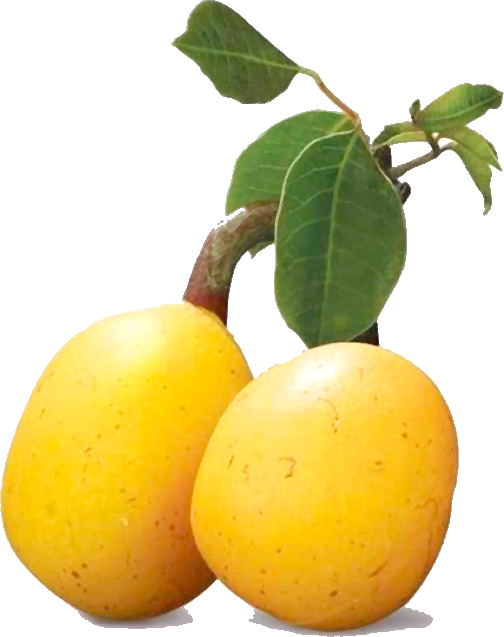 MARULA OIL
Originally from Namibia, it has been used for centuries to hydrate and repairs the skin. Its most special characteristic is that it has 60% more natural antioxidants than other oils. It contains 72% Omega 9 and linoleic acid, sterols, flavonoids, catechins, and stearic acid. This composition gives it antimicrobial, antioxidant and anti-inflammatory properties. These qualities make marula oil an excellent acne treatment and slow down the ageing of tissues. And as if this were not enough, it is ten times more resistant to oxidation than olive oil, keeping its properties intact for longer.
MORINGA OIL
Special to enhance the skin's natural vitality helps to keep the skin moisturized and soft, combats the signs of ageing and loss of elasticity, reduces inflammation, and helps take care of the skin and reduce scars and blemishes. It is considered a dry oil, which means it will quickly absorb into the skin without leaving a greasy residue. In addition, it contains numerous antioxidants and is resistant to oxidative degradation, which means that the oil does not go rancid for several years after being produced and therefore has a long shelf life.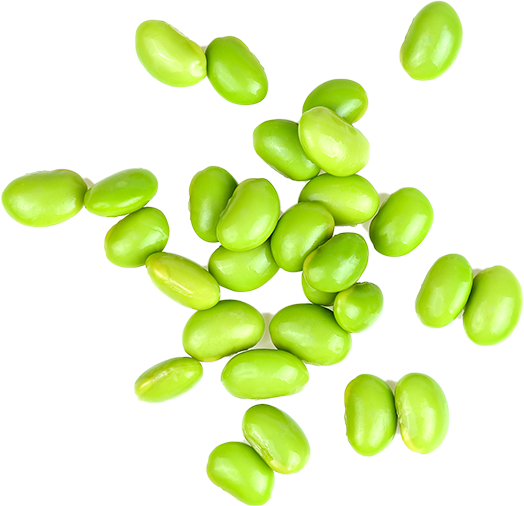 SOY OIL
Thanks to its high content of vitamins, minerals and, above all, isoflavones with antioxidant properties, soy has been found to help keep skin hydration levels consistently high. And it is that this plant acts as an antioxidant and prevents the action of free radicals working on the lipid profile of the skin and favouring the creation of collagen. In addition, it works on the spots caused by menopause or exposure to the sun.
All because soy is a high protein legume, rich in lecithin and omega-3 and omega-6 fatty acids. It provides minerals such as iron, copper, magnesium, phosphorus, potassium, manganese and vitamins such as K, thiamine, riboflavin and folates. This legume is defined as an intelligent moisturizing active principle since although all types of skin are improved by soy, dry and mature skin are the ones that benefit the most since it acts as a moisturizer, regenerator, nourishing, softener and skin protector. It also contains isoflavones that promote the proper functioning of cellular metabolism, helping the skin to breathe better.
CARROT OIL
Rich in various vitamins and nutrients, it mainly contains vitamins of type A, B, C, D and E.
Vitamin A fights skin ageing and makes the skin supple and soft. Vitamin B intervenes in the process of regulation of sebaceous secretions. Vitamin C increase the effect of vitamin E and help to protect the skin against environmental damage and prevent the appearance of wrinkles caused by the passage of time. Vitamin D increases the smoothness and elasticity of the skin. Finally, vitamin E fights free radicals responsible for skin deterioration and promotes water retention in skin tissues.
SHEA BUTTER
It is a superfood for the skin that comes from the seeds of the Shea tree's fruit and is naturally rich in vitamins A, E, and F. It provides the skin with essential fatty acids and nutrients necessary for collagen. In addition, Shea Butter has several derivatives of cinnamic acid that exhibit anti-inflammatory properties. These properties make it beneficial for improving skin conditions that result from an increase in inflammatory reactions. Generalized inflammatory conditions like dermatitis and rosacea can be alleviated by using shea butter.
It is extracted from the buds, which have properties to alter the skin's micro-relief and improve the appearance of wrinkles. In addition, it strengthens the elasticity of the skin and hydrates the dermis.
Suitable for the treatment of ageing skin, it is an ancient natural active in anti-ageing treatments.
It is considered a powerful natural antioxidant, thanks to the phenolic diterpenes it contains. These can inhibit the oxidation of the cell membrane, keeping our skin in good condition.
It works by leaving the skin much smoother and more radiant, thanks to its outstanding lactic acid content, a natural alpha hydroxy acid. It also has remarkable properties as an antioxidant.
Cares for the skin without leaving marks as it activates the production of collagen and glycoproteins. Its purest form is antiseptic, antibacterial, fungicidal, anti-inflammatory, soothing, protective, refreshing, and healing.
Calendula is also very moisturizing, nourishing, and combined with hyaluronic acid, it has a very effective anti-ageing or anti-ageing effect. In addition, it is rich in vitamin E. These carotenes provide vitamin A and flavonoids that strengthen the skin against external aggressions and have an excellent antioxidant and anti-ageing power.
At Skin's Restaurant we are committed to total transparency. That is why our INCI list specifies the natural or BIO origin of each of the ingredients.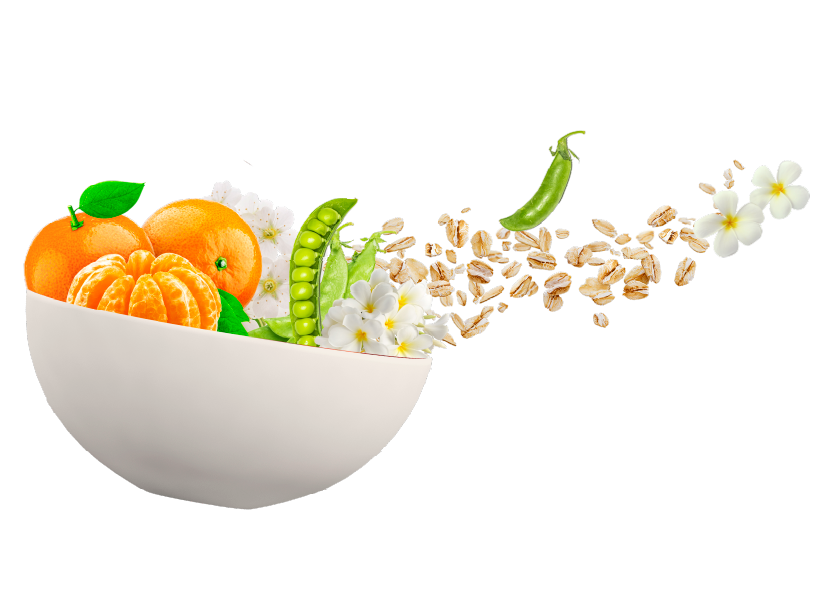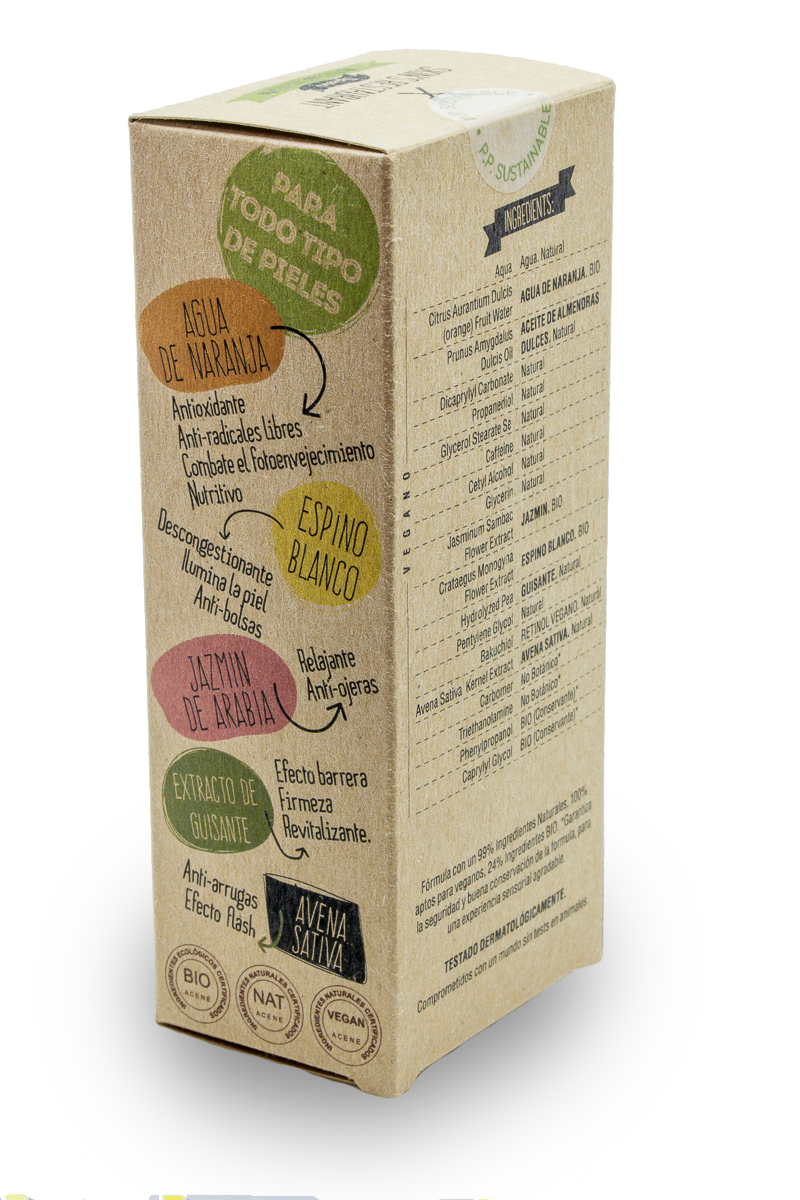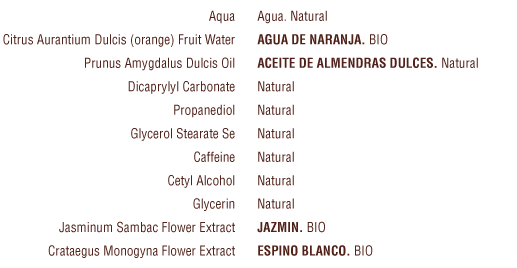 SUBSCRIBE TO THE NEWSLETTER
and get a 10% discount on your first order
+ be the first one to know the news of Skin's Restaurant :)
* valid only for the first order